Creature Skateboards Official Online Store
NHS Skate Direct Rewards
Become a member and earn points & exclusive perks & rewards every time you shop.
Give $10, Get $10: Help us spread the word to your friends & family.
Creature x OJ x See See
Learn more about the perfectly roasted union between Willis Kimbel & the caffeinated motorfreaks from See See Motor Coffee.
Learn More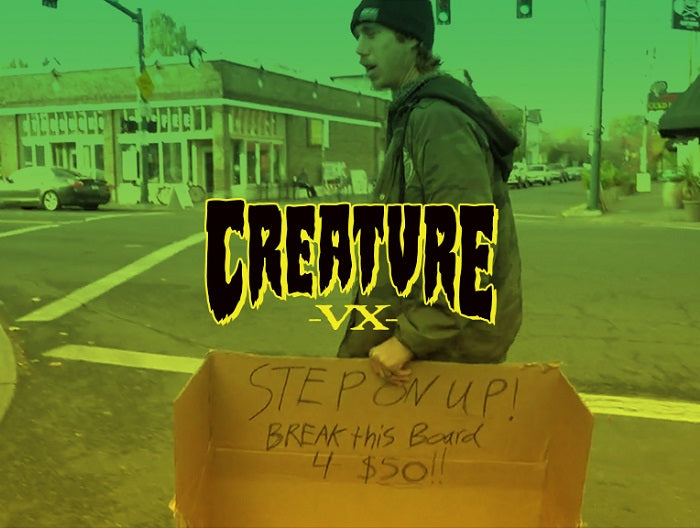 David Gravette Puts VX to the Test!
Take a spin with David Gravette around town as he puts these VX decks to the test!
Watch Now
Lurk With Us
#CreatureSkateboards
Creature Skateboards
With an image steeped in Horror films and Racy visuals, Creature represents the 'Darker Side of Skateboarding.' From eye-shattering Graphic Artists to jaw-dropping Skateboarders, we offer a complete lifestyle for like-minded folks. Because as a Creature Fiend, you're part of something bigger… but fans still never know what to expect.
#CreatureFiends #CreatureSkateboards
Follow @creaturefiends