10.34in Winkowski Crystal Cave Santa Cruz Shaped Skateboard Deck
Santa Cruz Skateboards Erick Winkowski Crystal Cave Pro 1 off deck featuring spot gloss and silver quicksand foil graphic art by @tallboy.
7 ply North American Maple pressed individually using epoxy—making a strong, responsive deck with long lasting pop and consistent concave and kick.
Available Monday 2/20
How To Assemble A Skateboard?
Deck Concave
Cruise Missile II
Deck Length (Inches)
30.54
Deck Noselength (Inches)
4.75
Deck Taillength (Inches)
6.59
Deck Wheelbase (Inches)
15
Deck Width (Inches)
10.34
Product Weight Oz
46.0000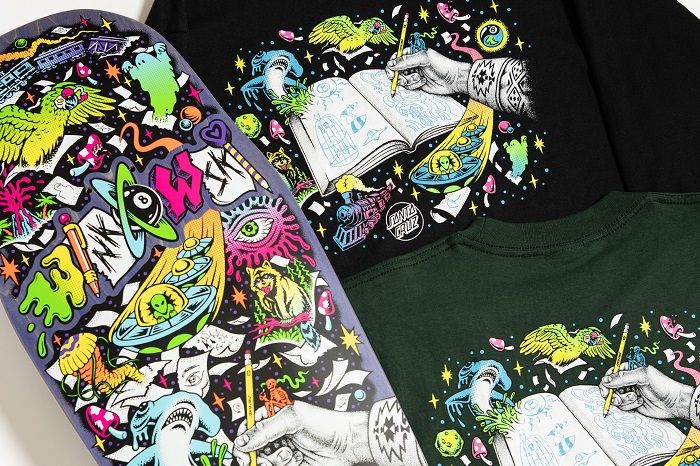 Erick Winkowski Signature Collection
Shop Erick's pro collection featuring Erick Winkowski's pro decks, wheels, trucks and Santa Cruz graphics inspired apparel...
Shop Now