8.25in Thrasher Screaming Flame Logo Santa Cruz Skateboard Deck
Santa Cruz Skateboards X Thrasher Magazine Screaming Flame logo deck featuring spot matte graphic on stained veneer.
7 ply North American Maple pressed individually using epoxy - making a strong, responsive deck with long lasting pop and consistent concave and kick.
ATV is a universal medium-depth concave with symmetrical nose and tail kick that performs well in all terrains on a wide variety of shapes - for anybody, anywhere.
How To Assemble A Skateboard?
Deck Length (Inches)
31.8
Deck Noselength (Inches)
6.8023
Deck Taillength (Inches)
6.6108
Deck Wheelbase (Inches)
14.1875
Product Weight Oz
46.0000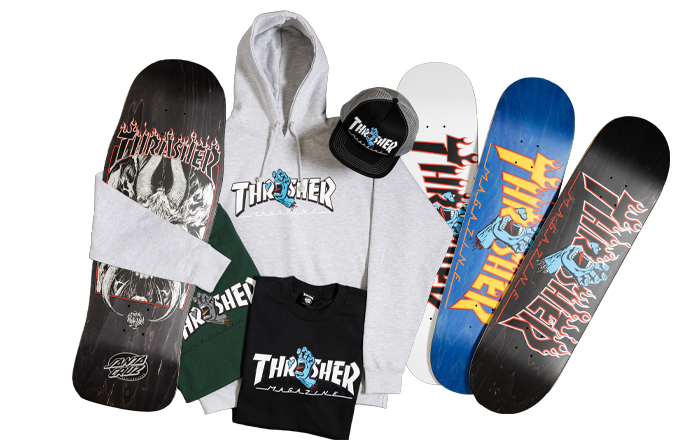 Santa Cruz Skateboards x Thrasher
Thrasher links up with our own Santa Cruz Skateboards to drop one of our most firing collaborations of the year. COTY? Browse the collaboration featuring Erick Winkowski's Primeval shaped deck, Steve Alba's Oops Reissue, Complete Cruisers & Thrasher Apparel, including T-Shirts, Hoodies & Accessories .
Shop The Collection