9.31in Dressen Rose Crew One Shaped Santa Cruz Skateboard Deck
Santa Cruz Skateboards Eric Dressen Rose Crew One Pro shaped deck with art by Mako @makoyamaki, based on the original artwork by Phillips Studios, featuring spot matte graphic on Eric's new custom shape with 7 ply North American Maple pressed individually using epoxy making a strong, responsive deck with long lasting pop and consistent concave and kick.
How To Assemble A Skateboard?
Deck Length (Inches)
32.36
Deck Noselength (Inches)
7.06
Deck Taillength (Inches)
6.50
Deck Wheelbase (Inches)
14.60
Product Weight Oz
47.0000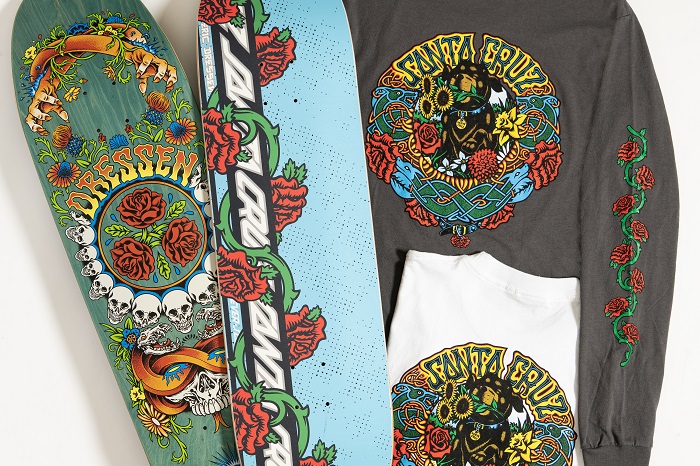 Eric Dressen Collection
Shop the Eric Dressen Collection, featuring his pro decks, wheels & bearings as well as apparel inspired by his timeless Santa Cruz deck graphics.
Shop Now