9in Kimbel Traveler Creature Skateboard Deck
First 100 orders, for any deck of the series will be delivered with a free Zine created by BB.
Let the Black and Green take a breather while Creach affiliate @BB_Bastidas' vivid brush strokes flex on the new Traveler Pro series. Three of our guys' favorite shapes have been chosen as canvases for you to destroy: Provider's 8.47", Milton's 8.6", and Kimbel's husky 9" wide plank. Creature Skateboards: upsetting Fine Art galleries near you.
Creature Skateboards Willis Kimbel Traveler Pro Series deck featuring art by BB Bastidas @bb_bastidas with canvas textured graphic on 7 ply North American Maple pressed individually using epoxy making a strong, responsive deck with long lasting pop and consistent concave and kick.
How To Assemble A Skateboard?
Deck Noselength (Inches)
7
Deck Taillength (Inches)
6.75
Deck Wheelbase (Inches)
15
Product Weight Oz
47.0000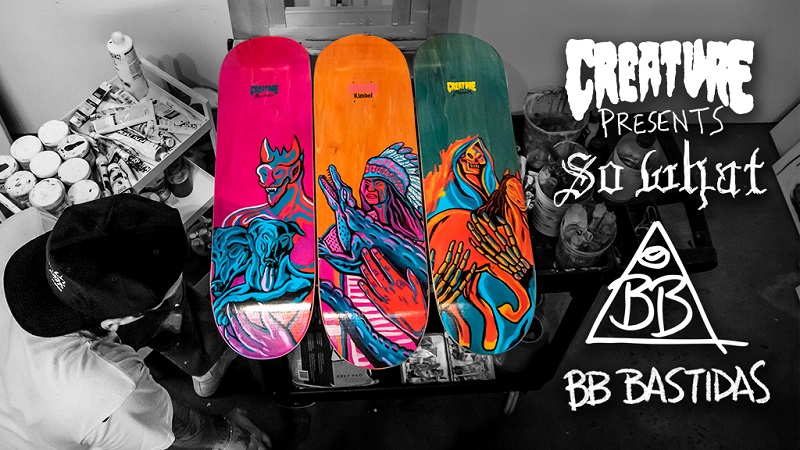 Free BB Zine
First 100 decks ordered from the Traveler Pro Series will be shipped with a free Zine from BB.
Learn More