11in Thrasher x SC Screaming Flame Logo Sheet Mob Skateboard Grip Tape
Mob Grip X Santa Cruz Skateboards X Thrasher Magazine Screaming Flame Logo single sheet grip tape.
The #1 Griptape Choice of the Pros!
MOB Grip features:
-Hundreds of barely-visible perforations that allow air to escape for a bubble-free application
-Exclusive silicon-carbide grit binding process for grip that will not wear out
-High-strength, waterproof, tear-proof backing that trims cleanly every time
-Super sticky adhesive that won't peel in extreme heat or cold
No bubbles, no troubles. MOB Grip is The Grippiest.
Griptape Width (Inches)
11in x 33in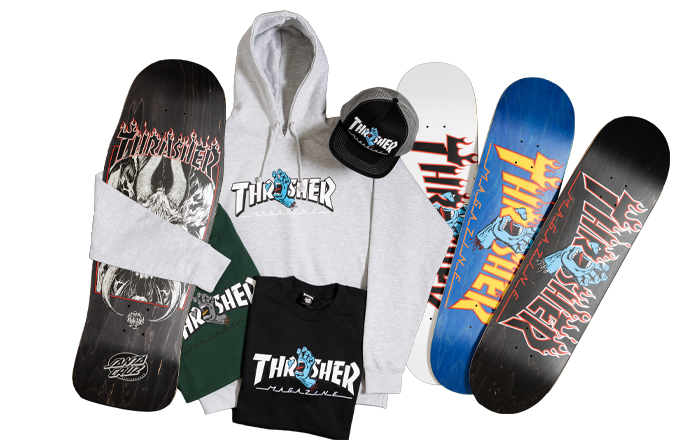 Santa Cruz Skateboards x Thrasher
Thrasher links up with our own Santa Cruz Skateboards to drop one of our most firing collaborations of the year. COTY? Browse the collaboration featuring Erick Winkowski's Primeval shaped deck, Steve Alba's Oops Reissue, Complete Cruisers & Thrasher Apparel, including T-Shirts, Hoodies & Accessories .
Shop The Collection