8.6in x 32.11in Martinez Traveler Pro Creature
First 100 orders, for any deck of the series will be delivered with a free Zine created by BB.
Let the Black and Green take a breather while Creach affiliate @BB_Bastidas' vivid brush strokes flex on the new Traveler Pro series. Three of our guys' favorite shapes have been chosen as canvases for you to destroy: Provider's 8.47", Milton's 8.6", and Kimbel's husky 9" wide plank. Creature Skateboards: upsetting Fine Art galleries near you.
Creature Skateboards Milton Martinez Traveler Pro Series deck featuring art by BB Bastidas @bb_bastidas with canvas textured graphic on 7 ply North American Maple pressed individually using epoxy making a strong, responsive deck with long lasting pop and consistent concave and kick.
Need grip for this one? Stick with the grippiest and get creative with MOB, the #1 griptape choice of the pros! Shop Grip Tape.
How To Assemble A Skateboard?
Deck Length (Inches)
32.11
Deck Noselength (Inches)
6.914
Deck Taillength (Inches)
6.373
Deck Wheelbase (Inches)
14.626
Product Weight Oz
47.0000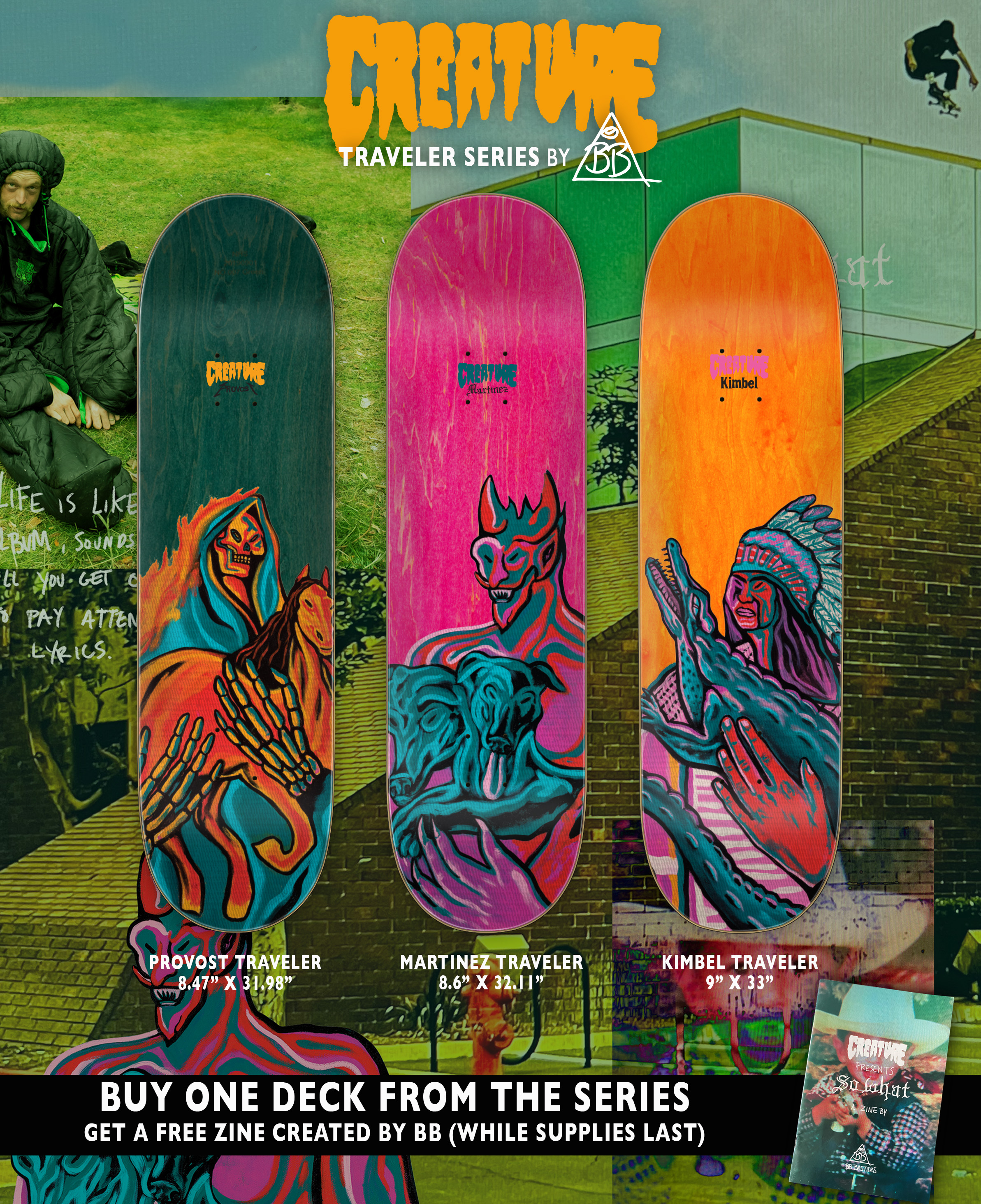 Free BB Zine
First 100 decks ordered from the Traveler Pro Series will be shipped with a free Zine from BB.
Learn More