8.80in Winkowski Primeval VX Santa Cruz Skateboard Deck
Santa Cruz Skateboards Erick Winkowski Pro VX Deck featuring spot gloss graphic on split stained veneer with art by Ken Taylor @kentaylor.
VX decks are thinner, stronger, and have more pop than standard 7 ply decks featuring 5 plies of North American Maple and 2 layers of Quad X technology.
ATV is a universal medium-depth concave with symmetrical nose and tail kick that performs well in all terrains on a wide variety of shapes - for anybody, anywhere.
Available June 2023
How To Assemble A Skateboard?
Deck Length (Inches)
31.95
Deck Noselength (Inches)
6.90
Deck Taillength (Inches)
6.60
Deck Wheelbase (Inches)
14.25
Product Weight Oz
46.0000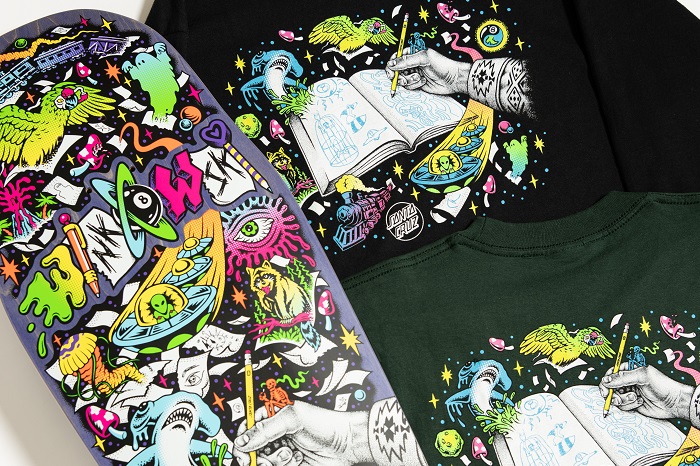 Erick Winkowski Signature Collection
Shop Erick's pro collection featuring Erick Winkowski's pro decks, wheels, trucks and Santa Cruz graphics inspired apparel...
Shop Now