9.35in Thrasher Screaming Hand Santa Cruz Shaped Cruiser
Santa Cruz Skateboards X Thrasher Screaming Hand Shaped Cruiser featuring spot gloss graphics, Independent Stage 11 159 trucks, and 58mm 86a OJ Keyframe wheels with OJII Combo graphics.
Save 25% Off Safety Gear with purchase of any Cruiser or Longboard.
Deck Length (Inches)
31.7
Deck Noselength (Inches)
5.95
Deck Taillength (Inches)
6.2505
Deck Wheelbase (Inches)
15.25
Product Weight Oz
112.0000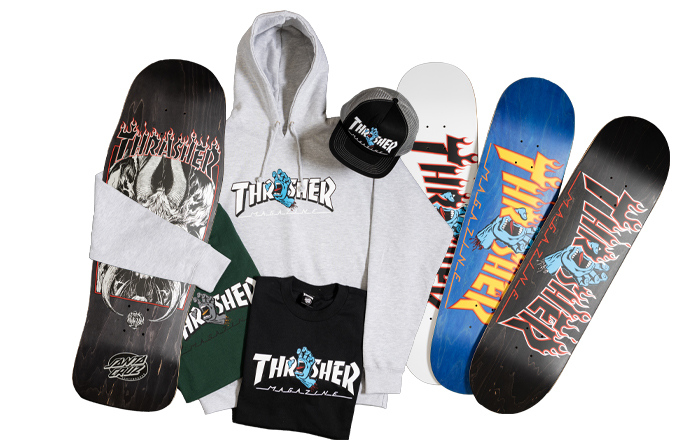 Santa Cruz Skateboards x Thrasher
Thrasher links up with our own Santa Cruz Skateboards to drop one of our most firing collaborations of the year. COTY? Browse the collaboration featuring Erick Winkowski's Primeval shaped deck, Steve Alba's Oops Reissue, Complete Cruisers & Thrasher Apparel, including T-Shirts, Hoodies & Accessories .
Shop The Collection